Alpacas are mowed once a year in early summer.
To mow the alpacas, we lay them down and we tie the legs so that they do not risk being cut by the mower.
A person also holds the head, always to avoid an accident.
Then, we sort the wool into 3 qualities that will not be used to make the same clothes in the end.
We also mow color by color since we keep the natural colors of our animals: white, beige, brown, gray, black ...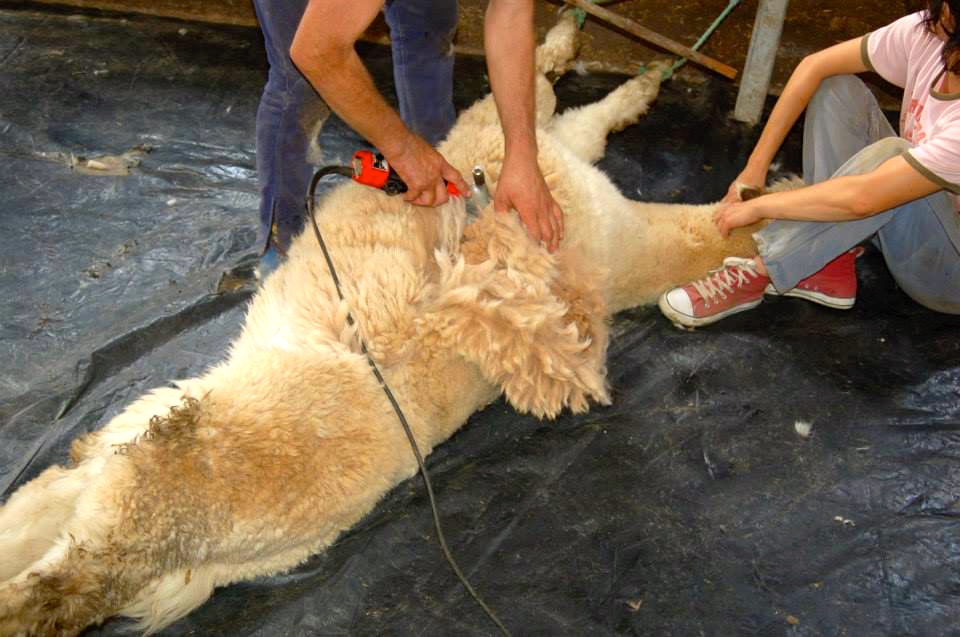 Alpaca wool is renowned for its finesse, softness, lightness, warmth and resistance. In different colors, about 20 shades, ranging from white to black through brown and gray. This allows us to use this color palette so that we only have non-colored / tinted products, but completely natural depending on the fleeces of our animals. We have grouped them into 6 colors: black, dark brown, light brown, beige, gray, and ecru.
The annual shearing allows to harvest about 1.5 to 2 kg of wool per animal with a growth of a little less than 1 cm per month.
This quantity depends on the age of the animal, its state of health and the conditions of breeding: a young alpaca shorn for the first time around the age of 1 year will generally have less 1kg of wool.

Another particularity of alpaca wool is the absence of greasy which is a waterproofing fat found in sheep's wool. In washing, the absence of greasy is an advantage because it allows to have a very high yield of around 80%, while for sheep's wool it is only 50%.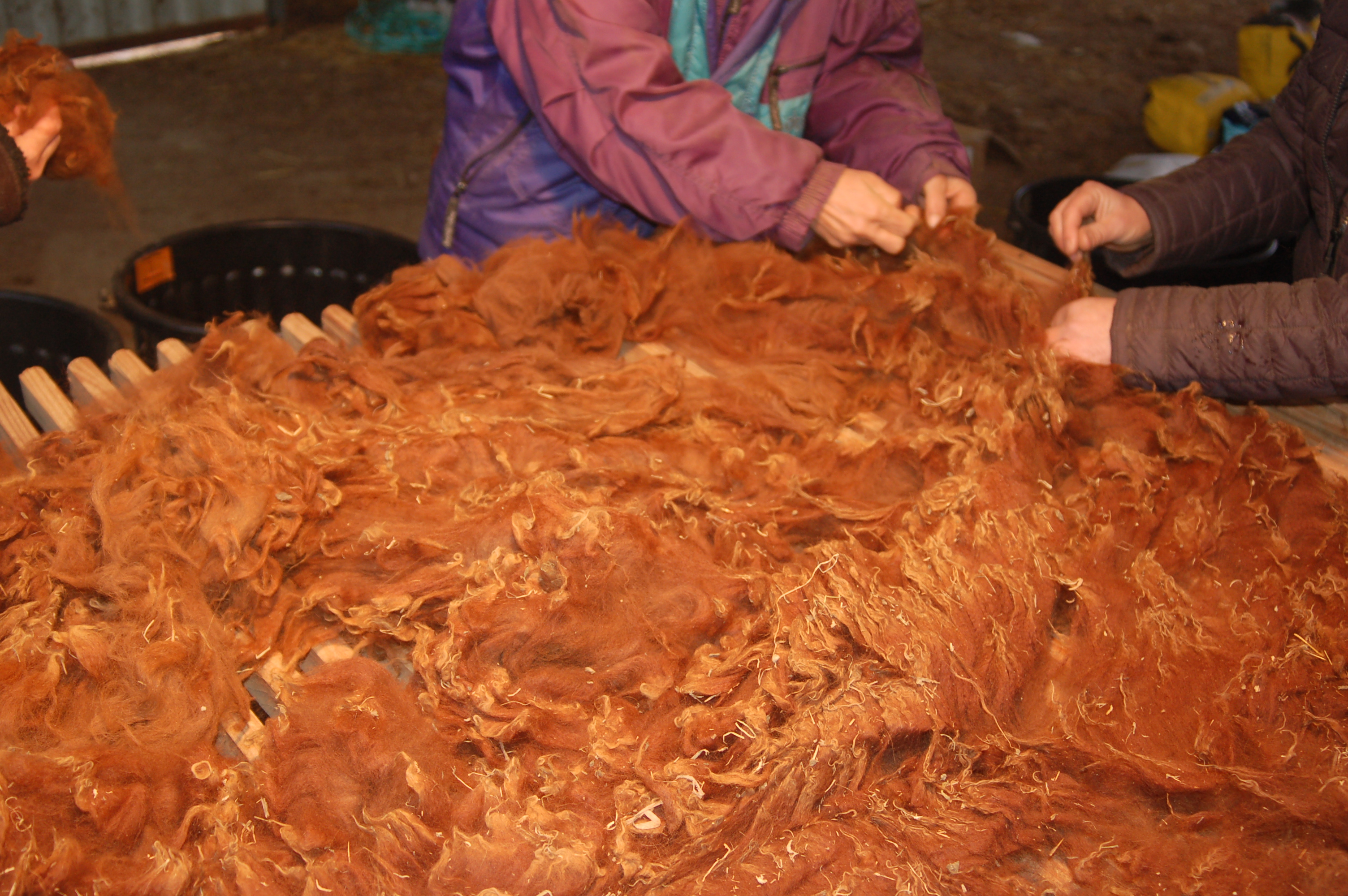 ______
​​ Benefits of alpaca wool

Alpaca provides some of the best wool in the world.
Heat retention : its hollow fibers make it light and retain body heat.
Non flammable : its fibers do not cause combustion if they are not in direct contact with the flame.
Durability : the structure of its fibers makes them more durable for making clothes and very resistant to washing processes.
Elasticity : its fibers are very elastic and their resistance is much higher than that of other animal fibers.
Hygroscopic properties : its fibers absorb ambient humidity very slowly.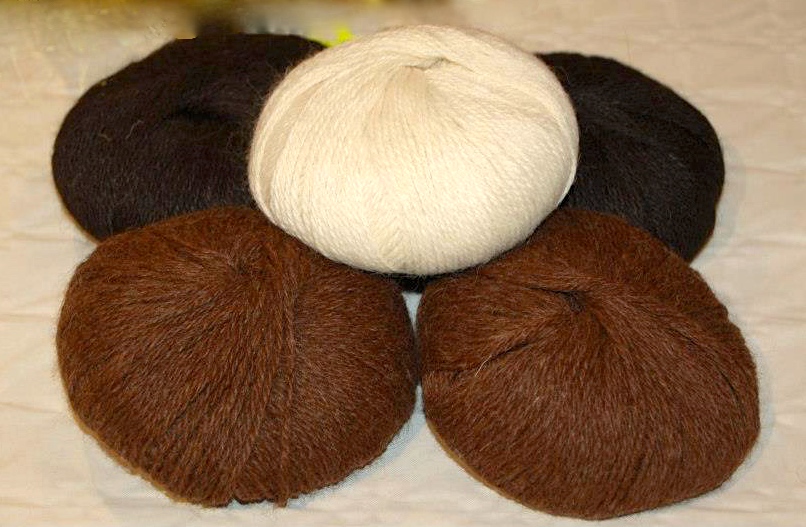 ​​ What is the difference between wool and hair?
​​

Hair is a fiber that contains at its center a large medullary canal covered with an envelope called the cuticle. The wool, it does not contain a medullary canal, or very small, and it is finer.
The thinness of the fleece in several species: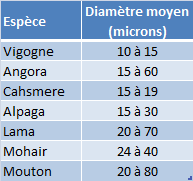 The diameter of the fiber is measured in
microns
(1 micron = 1/1000 millimeter)., It determines the
fineness
of a fleece. To know the exact value, it is necessary to make a histogram (complete analysis of the fiber). Otherwise, we can have a good estimate by observing it and comparing the fleeces between them.
With age, the fiber becomes coarser. A cria (baby alpaca) may, in its first year, start at 20 microns, and by the age of 5 be at 24 microns, for example.